Neighborhood
planning, design,
and management
for Urban Health
Urban health-related issues
Most European cities are designed for people able to walk 1 km in 10 minutes, or bike 20-30 km/h. However, 65% of the population are slower groups – such as children, the elderly, and people with disabilities – who can't catch-up and are at risk of motor traffic, climate conditions, and social isolation.
UrbanCare is a street environment evaluation and planning platform with tools designed to assess and fix physical risk factors for urban-related health issues.
UrbanCare welcomes 100% of citizens to share and enjoy a healthy city!
Through science and creativity, 
Our mission is to transform streets into corridors of urban life and health.
Our approach starts by retrofitting streets into continuous (car free) 10 minute pedestrian loops which safely connect priority services and facilities (such as schools, parks, and hospitals) in a comfortable and pleasant manner.
In collaboration with highly skilled scientists and engineers, climate adaptive technologies are integrated to mitigate heat, save energy, control floods and restore biodiversity.  
The street environment is rethought with functions and services that attend the needs of multigenerational and diverse communities. User-requirements of slow groups are always priority! Inclusiveness a must! 
We evaluate streetscape factors that can help slow groups (children, the elderly, and people with disabilities) integrate in community life and restore their well-being.
The assessment procedure integrates all three modules. In a study site, pedestrian journeys are programmed to gather and process data that is further analyzed with specialists.
The process counts with five major steps:
1. setting the journey;
2. showing on a map points of predictable conflict with traffic along the journey (e.g. street crossings);
3. highlight physical risks or obstacles at the points of conflict;
4. rating the obstacle using a survey sheet with likert scales;
5. estimating the UrbanCare overall score.
UrbanCare has a stakeholder platform service for health researchers and city planners to (i) discover city-disease patterns, (ii) aim at urban health issues when testing urban design assumptions, and (iii) have a better urban health insight when searching through health and urban data.

An open version of the platform offers clear reports for citizens, local GOV, and other stakeholders to understand the health condition of their neighbourhoods, what is to be repaired, and how.

Street collectors in Berlin such as Danziger Str. are mainly planned for vehicles. These disconnect our neighborhoods (Kieze) and kill urban life; affecting people's health. 
UrbanCare in 2021, will start evaluating nearly 8 km of this street collector in East Berlin. It counts over 232 crossing opportunities for pedestrians in more than 26 street intersections planned and designed for machines. 
For this site, we are developing at CityLAB an Open GOV web-based platform for all local stakeholders to participate and help us take this experience across Berlin and to other cities.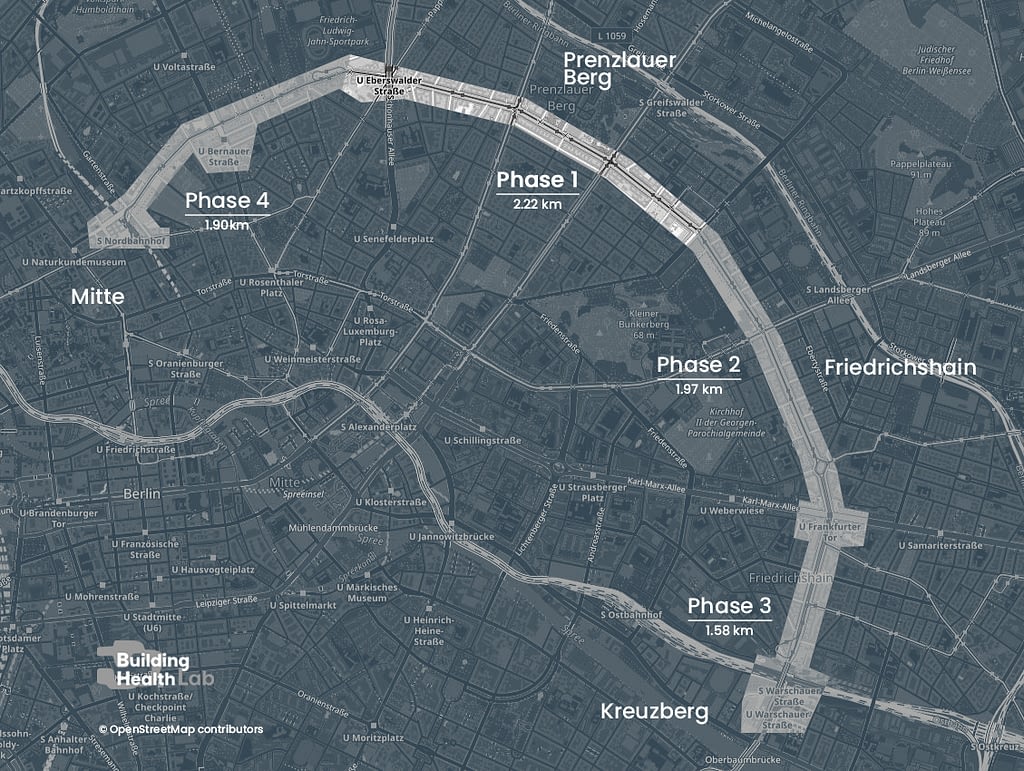 • inclusion & wellbeing • active travel • biodiversity gain  
at a different site in Berlin…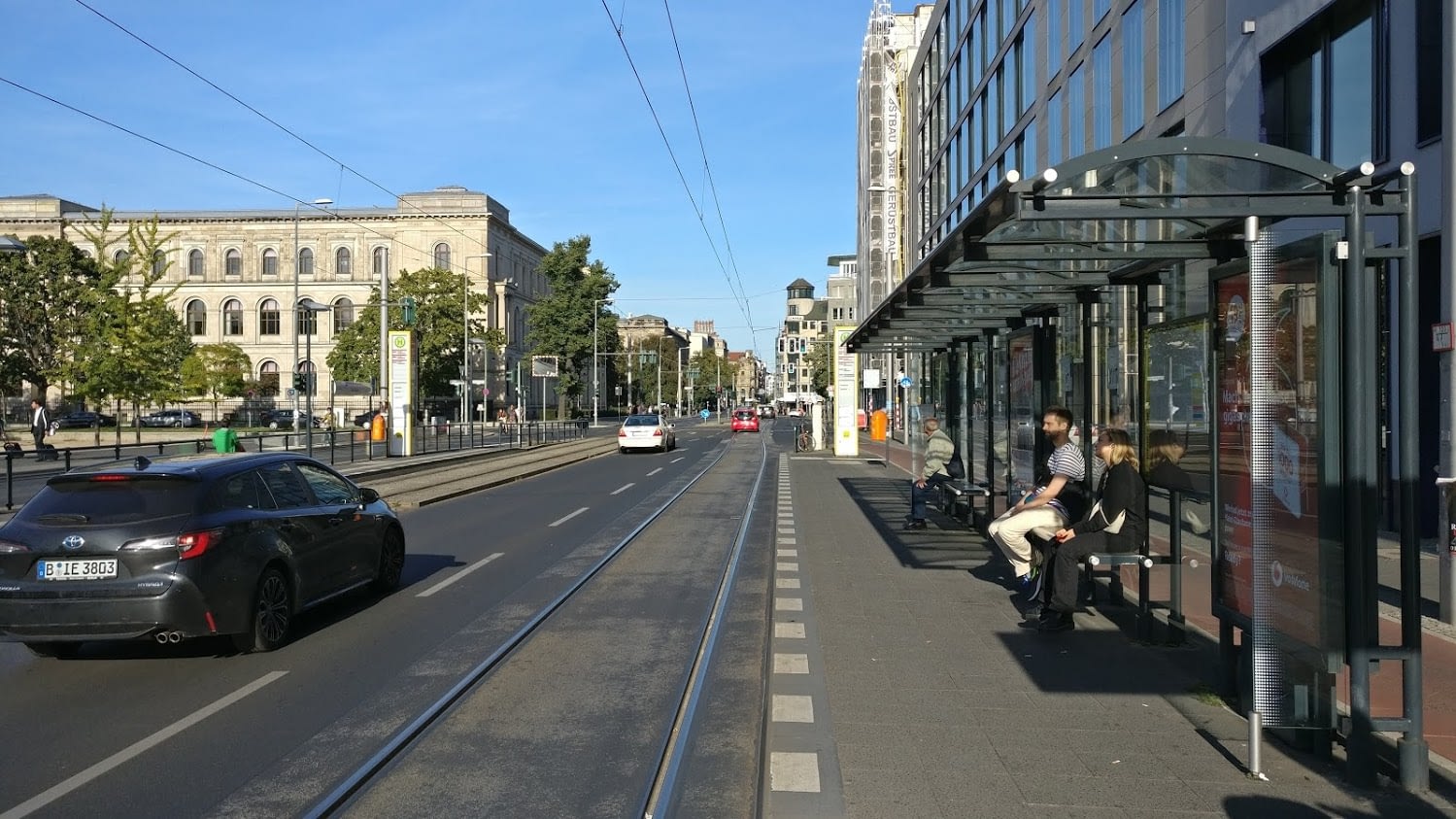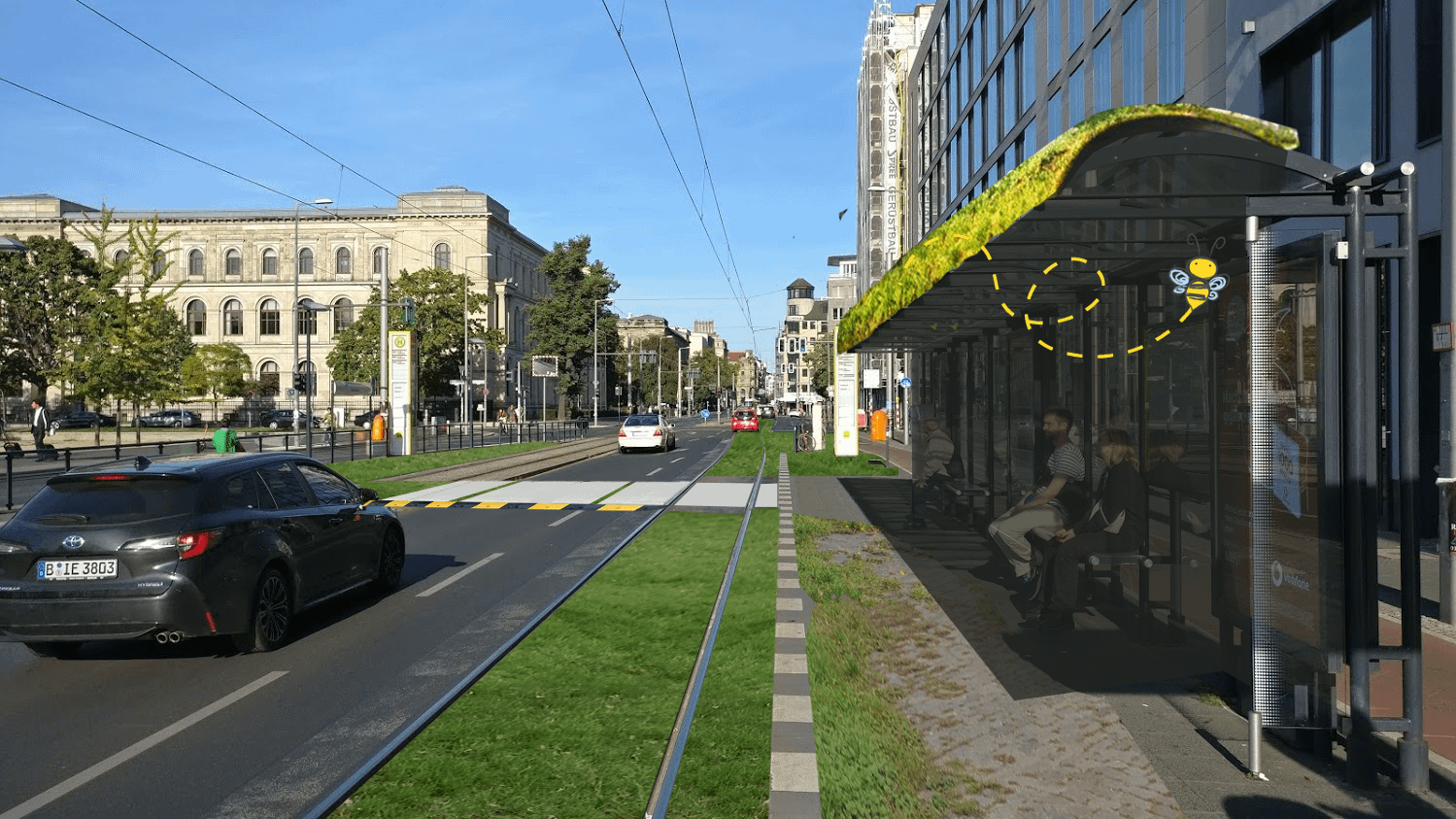 slide to see < before and after > images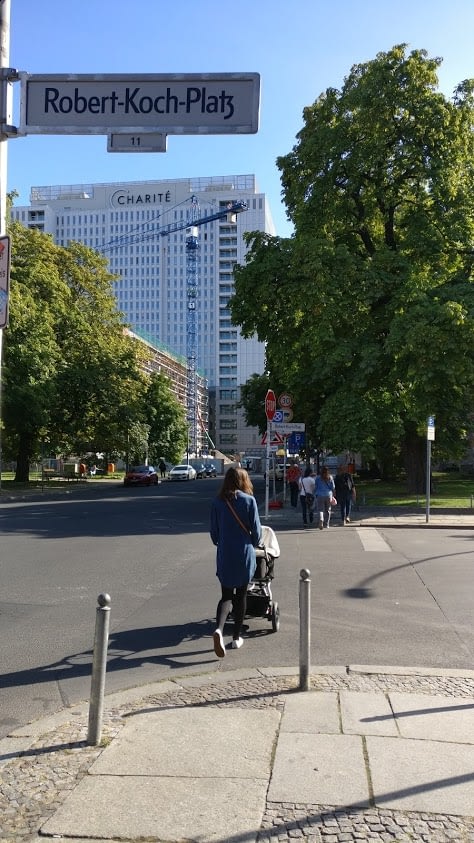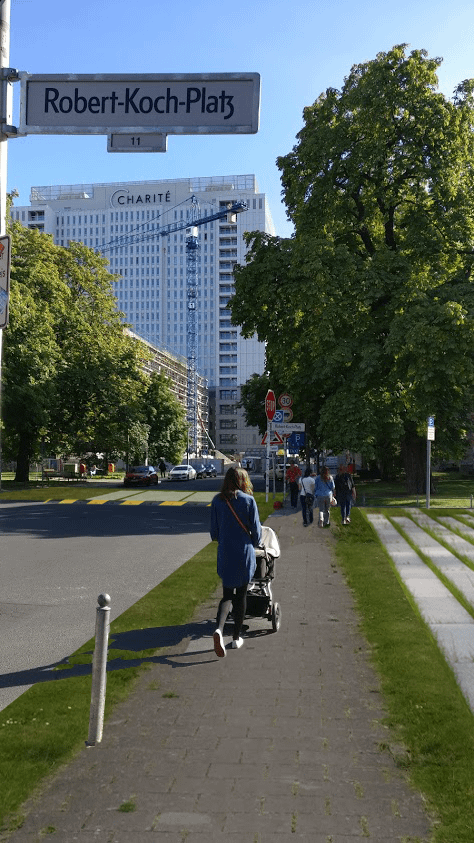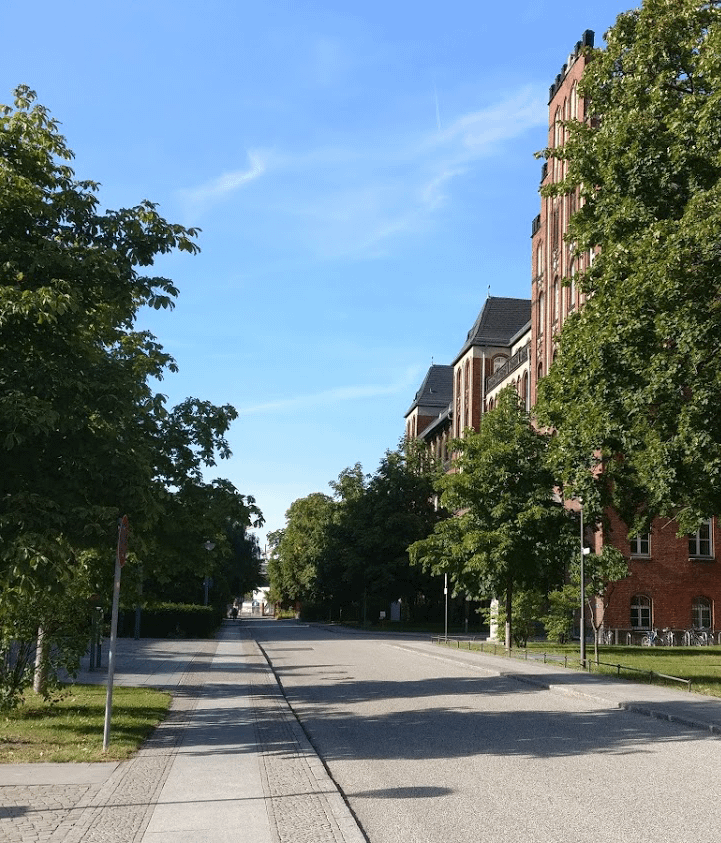 • stormwater management • outdoor cooling • energy efficiency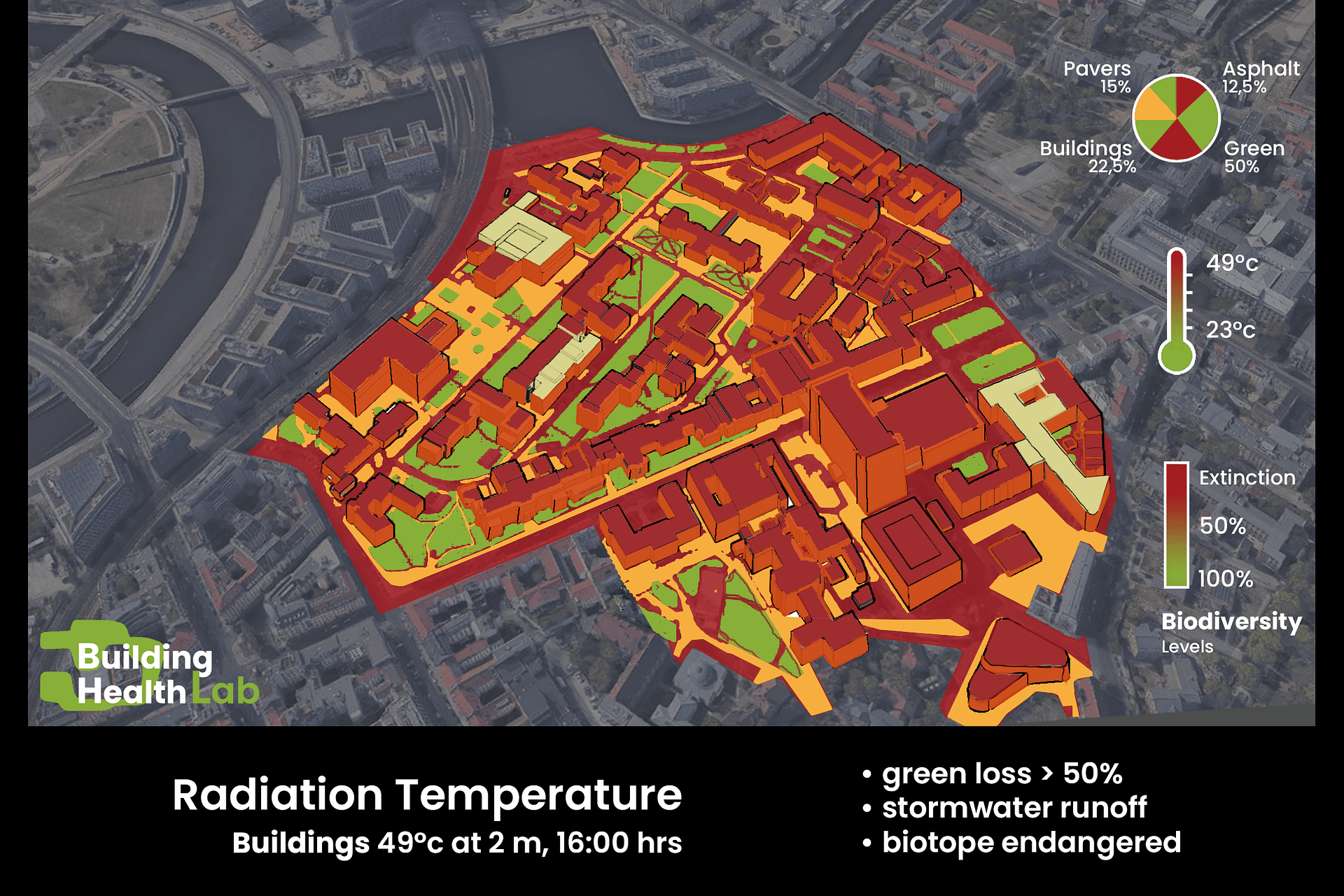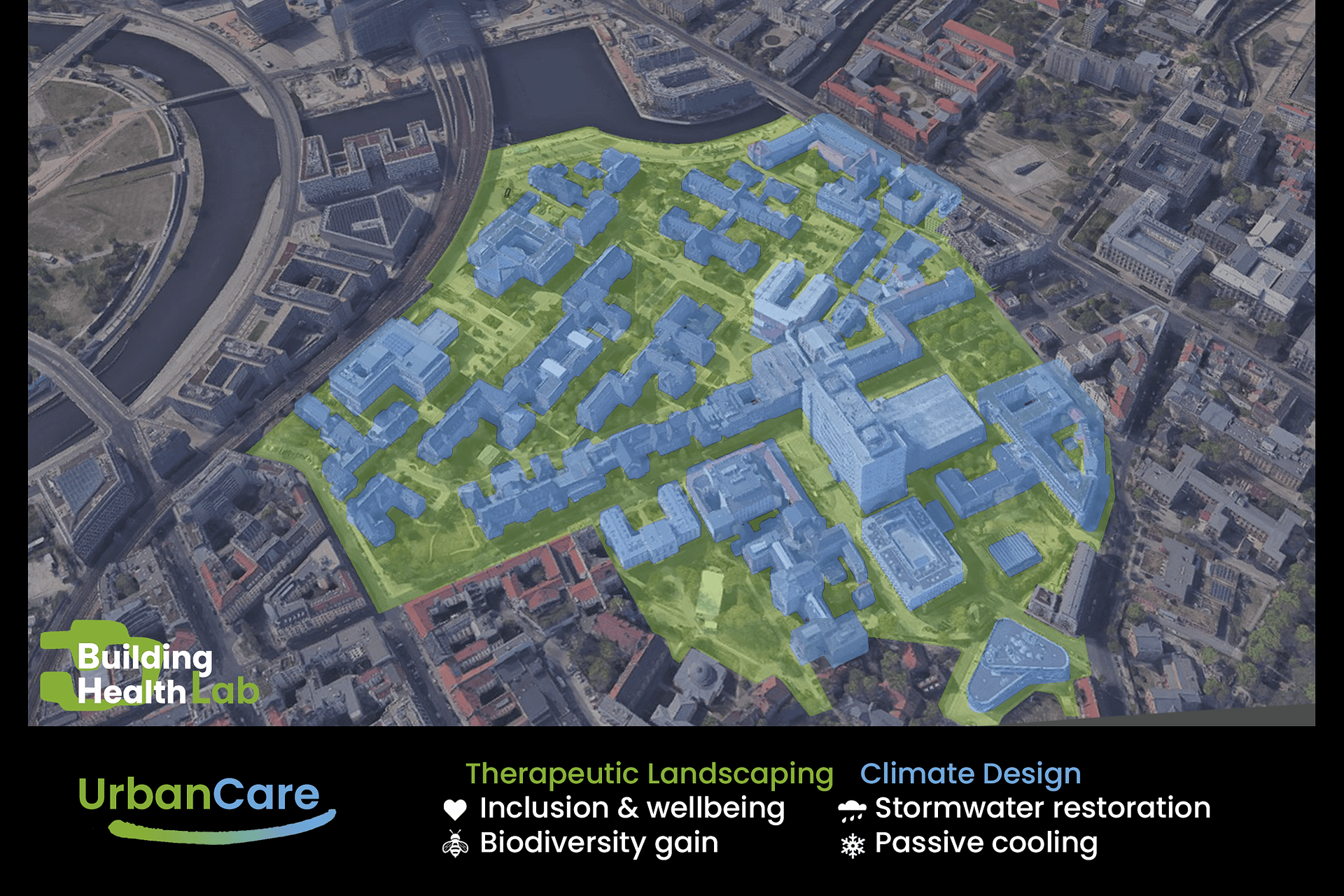 • field studies • stakeholder analyses • project management