BHL MicroCare is a project to gather intelligence around the development of personalized care centres. An infrastructure needed to collect population health data safely, tailor individual care services, and offer patient-centred care at the neighborhood level.
The concept has the dual-purpose of avoiding ineffective therapies and its related costs from trial and error; furthermore, of protecting patients, specialized staff, and other resources from COVID19 contagion at large hospitals.
This model requires a systems approach that allows the interaction and integration of its main pillars: (i) comprehensive planning to create integrated health service lines and delivery networks; (ii) digital health and IT solutions to coordinate care and payment models; (iii, iv) the design and construction of supportive buildings that ensure access closer to people, enhance care mechanisms, and are eco-friendly, and; (v) policy determined to support evaluation, research and innovation.
Our mission is to accelerate the implementation of personalized care across Europe through dialogue and our expertise in spatial planning and design.  

walk-in, no appointment
community health centres with telecare...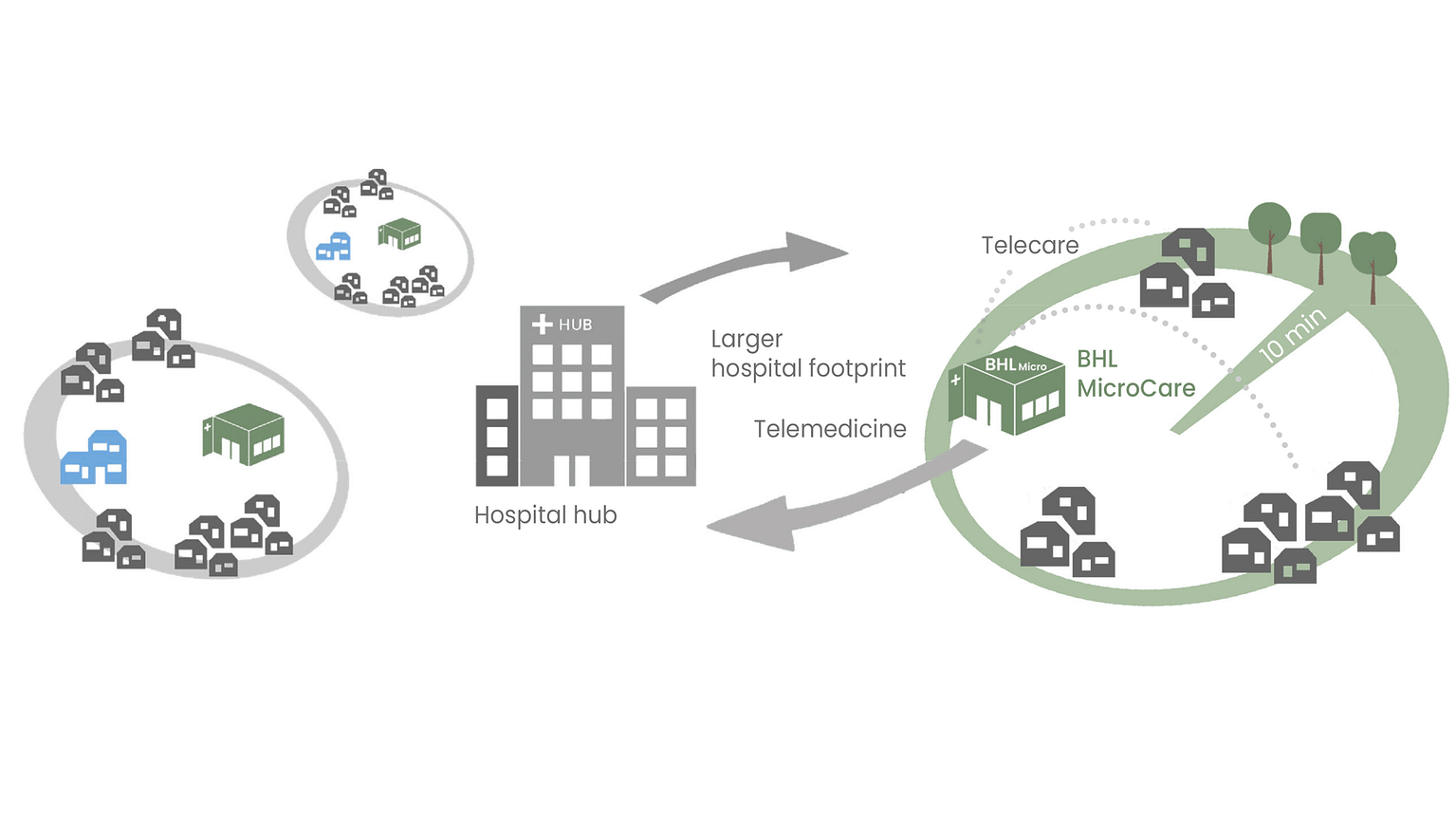 coordinated care in one place, lower risk of contagion,
and close to where patients live.
A cost-efficient building to streamline services into the neighborhood.
Larger and smarter service footprints, allow hospital networks to (i) detect and retain high-risk patients and; (ii) cut costs by outsourcing low-acuity cases.
Spaces for health professionals to expand and grow.
Practitioners can expand their medical services with safe and comfortable points of care for imaging, laboratory, endoscopy, and a digital health platform.
A building block for an adaptive sustainable healthcare system. 
Services can be planned and easily arranged for preventive diagnosis, treatment, and care of patients suffering lifestyle and age-related diseases. Design adaptation
2 months
Construction supervision
6 months
One design, does NOT fit all!
We aim to work with local architects and builders to understand and adapt the modular building to the context; its climate, technical, legal, financial, social, and cultural & aesthetical aspects.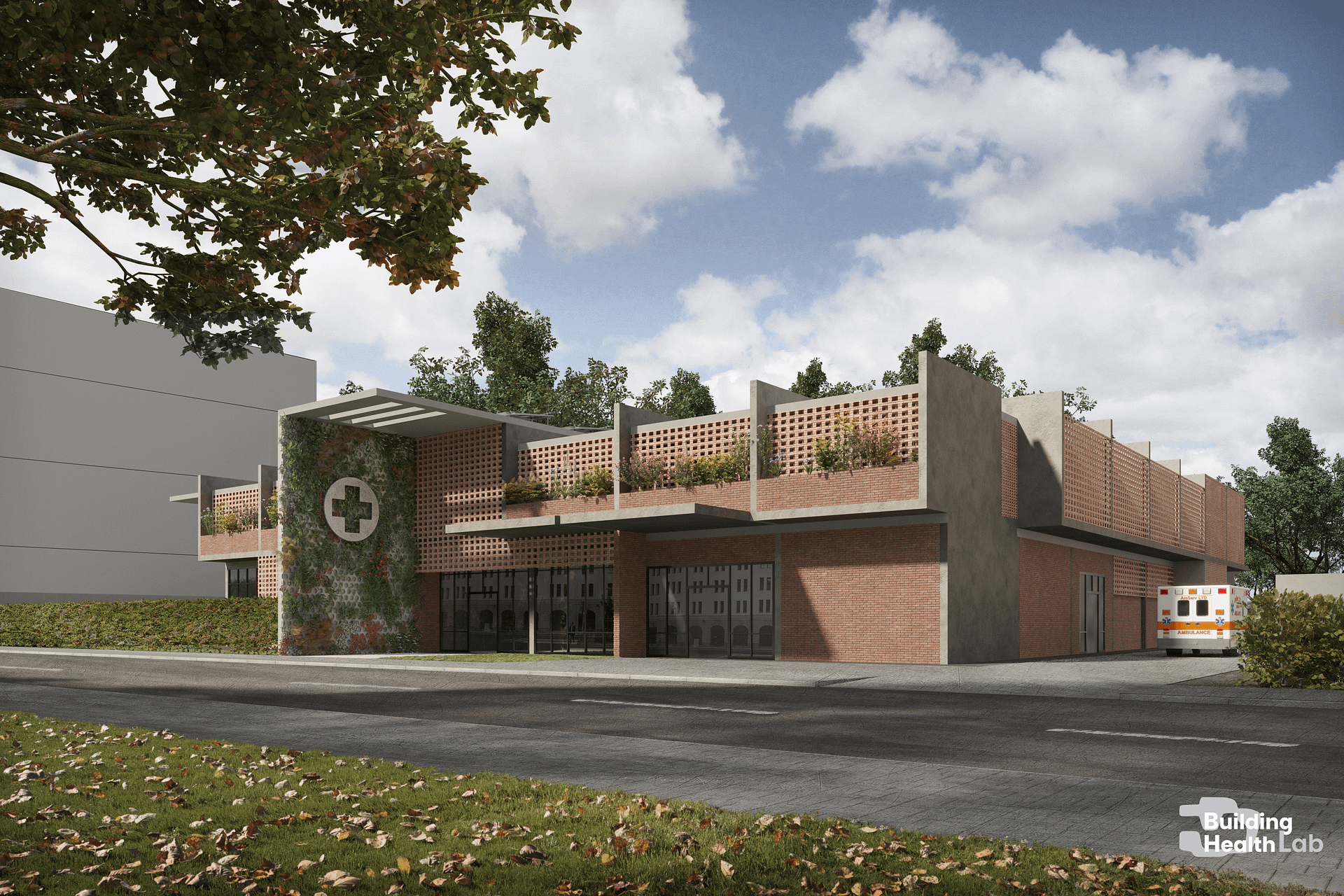 • community health • emergencies • chronic patient management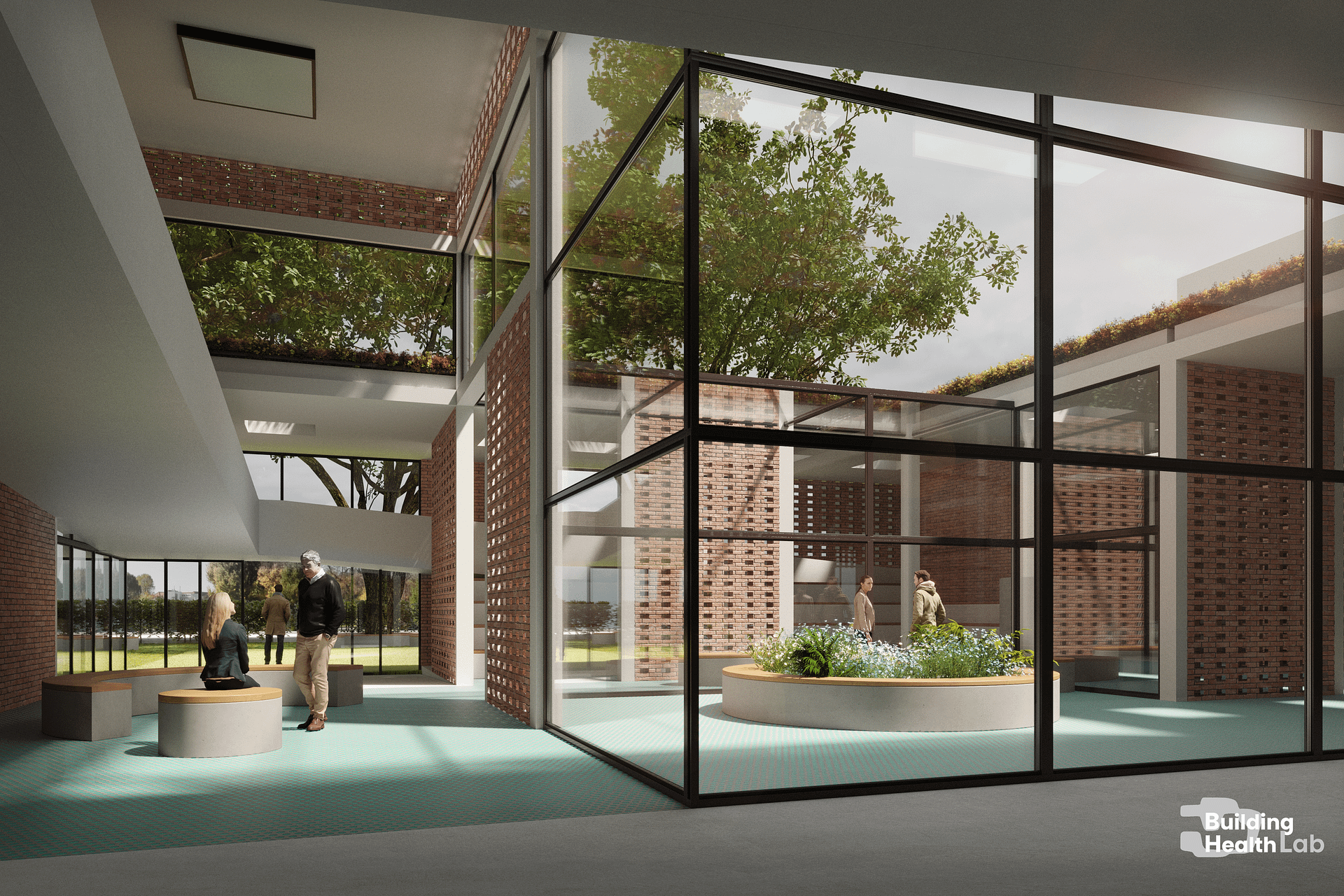 • consultations • tele-diagnostics • endoscopy • lab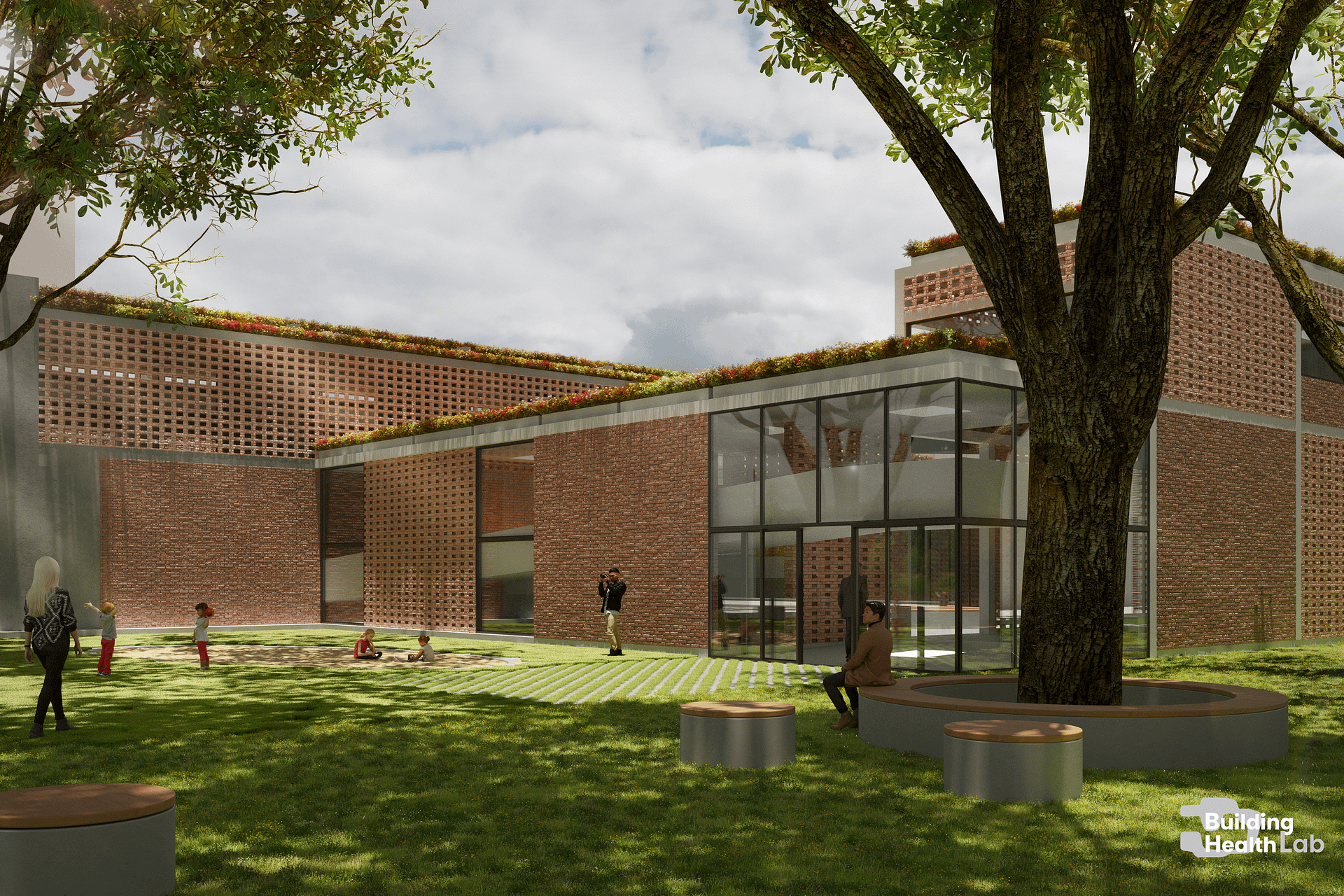 • patient-centred care • staff-supportive designs • inclusive spaces • health service planning • customized designs • project management