We're excellent at Building Health!
Training as first step! 
Open source collaboration, a close second…


Climate change has impoverished biodiversity levels. This loss has recently been linked to the rise of respiratory and skin problems among other chronic conditions which specially affect the most vulerable groups: children, the elderly and people with dissabilities. 
Urban Care is our evidence-based strategy to help municipalities and developers build healthy neighborhoods.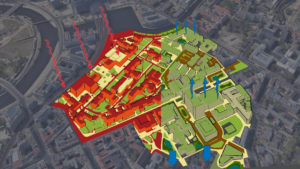 Who should attend?
Everyone! especially, public health practitioners, urban climatologists, urban planners and designers, architects, landscape designers, engineers, and students in general
Lectures + Workshops
Walkability: a measurement, a tool, an approach (45 min input + 3h practical excercise)

Liveability Design in Neighborhoods, as Stepping-stone to build Healthy Cities
Climate adaptation design and Urban Biodiversity

Our BHL Health Centres bring cutting-edge technologies and healing environments under one green roof.
Bringing patient-centred care to the neighborhood in one place largely benefits chronic and long-term care patients. Certainly from all patient groups, they suffer the most from frequent and multiple trips to different care providers.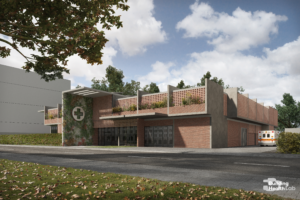 Hospital operators can count with a perfect ally to streamline services into the neighborhood. A gatekeeper for, (i) costful and uneeded emergencies, and for (ii) chronic care cases. A larger and smarter service footprint, allows hospitals to detect and transfer high-risk patients from neighborhoods in timely manner. 
Independent practitioners, have a great opportunity to expand their medical services and grow when counting with on-demand imaging, laboratory, and endoscopic departments. 
Lectures (45 min)
Healing Spaces: Architecture & Landscapes for Health
Coordinated Patient-centred Care
e-Health for Patient-centred care & Management
Principles are laid out and explained with vivid cases from evidence-based design research.
We are partnering with software developers, manufacturers, and designers to develop these concepts as open source projects. 
With frequent updates, our prototypes will best adjust to the needs and requirements of clients.