Climate, Energy, and Health strategic planning in one …   
Neighborhood Evaluation & Planning dashboards   
Capacity-building resources for planners and designers   
Planning for Pedestrian Health!
Concept, methodology, and tools
Make the Urban Health concept easy for everyone to understand and discuss.
Make current and new urban health tools participatory, practical, and intuitive to use.
Join urban development projects and apply the concept and tools.
Watch UrbanCare in three minutes.
At BHL, we defined Pedestrian Health as the outcome of a vital urban ecosystem at the street level, with replenished services and products such as clean air, water, and soil.
Globally, many cities want to move away from spending on sidewalks and start investing in climate-adaptive pedestrian environments. From active-mobility planning for daily trips to liveability planning for everyone. This shift in policies and actions requires planners to develop urban environments as ecosystems for sustainability.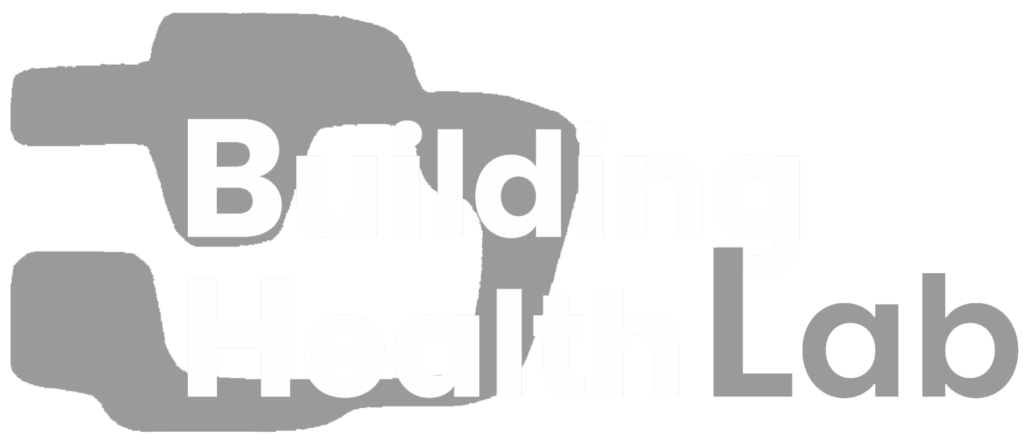 We teach UrbanCare.
Assist in applying it.
Help manage projects from concept to creation.
UrbanCare cases under development across Europe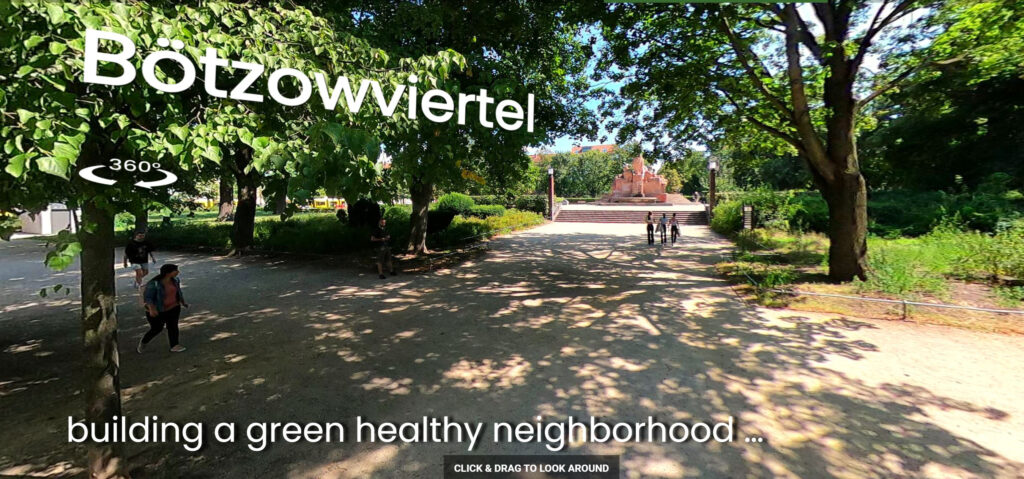 A healthy neighborhood in Berlin, Germany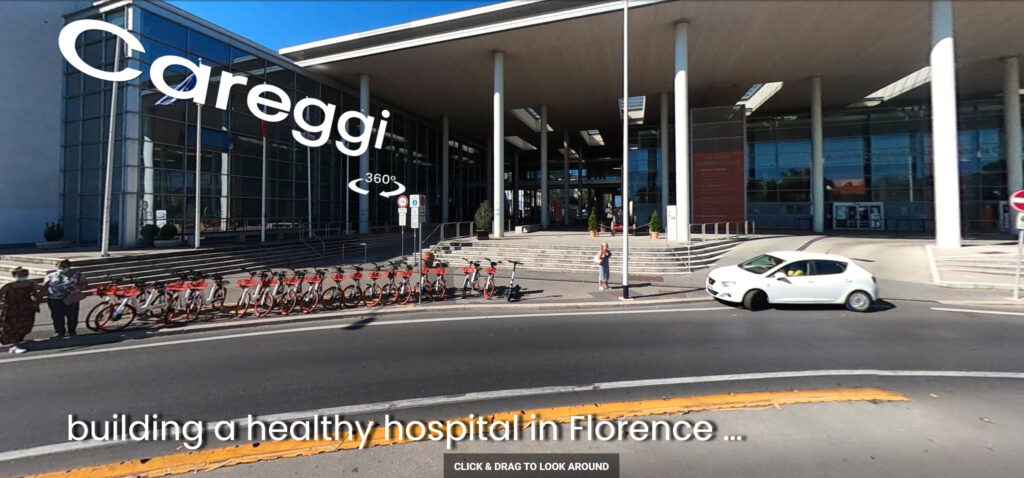 A climate-friendly medical campus in Florence, Italy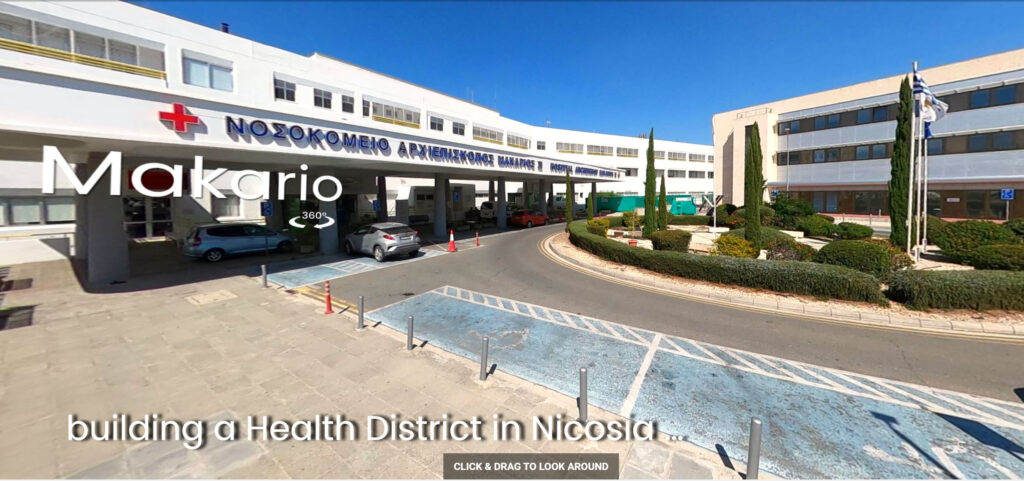 A medical neighborhood in Nicosia, Cyprus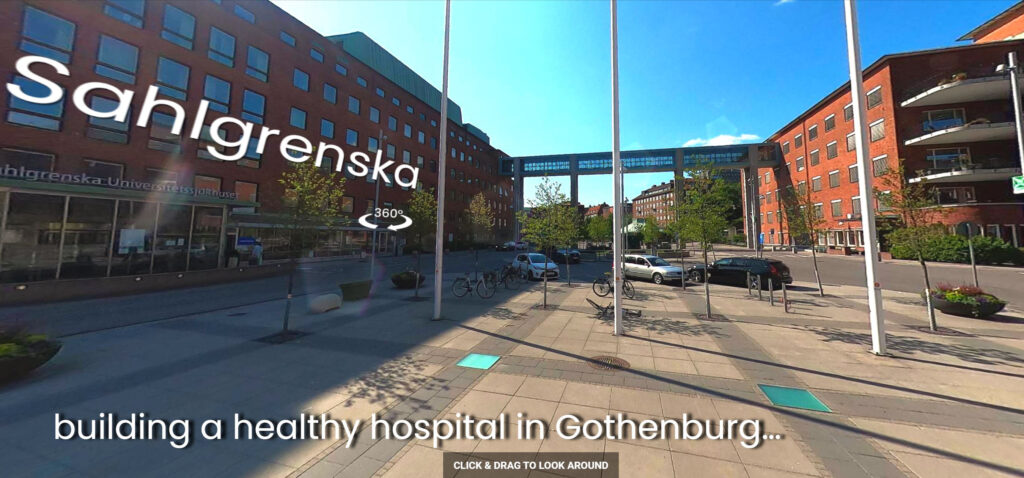 A healthy hospital in Gothenburg, Sweden
UrbanCare,
a practical framework to develop streetscapes for pedestrian health.
Alvaro Valera Sosa (2021)
BHL Building Health Lab
Alvaro Valera Sosa: Conceptualization, Methodology, Investigation, Analyses
a.valera.sosa@buildinghealth.eu
BHL Building Health Lab
Alvaro Valera Sosa: Original draft, Writing-reviewing, Editing, Design, Administration.
Netra Naik: Original draft contribution; Software, Data curation.
Julia Reißinger: Software, Data curation.
Links and sources of interest
1. https://www.completecommunitiesde.org/planning/complete-streets/walkable-communities
2. https://www.fuss-ev.de/planung-regeln-sicherheit
3. https://www.tagesspiegel.de/berlin/kiezbummel-in-berlin-prenzlauer-berg-das-boetzowviertel-hat-grund-zum-feiern/8700982.html
4. https://www.stadtentwicklung.berlin.de/nachhaltige-erneuerung/aktuelles/prenzlauer-berg/artikel/ausstellung-sanierungsgebiet-boetzowviertel-eroeffnet
5.https://fbinter.stadtberlin.de/fb/index.jsp?loginkey=zoomStart&mapId=k_vms_tempolimits_spatial@senstadt&bbox=385546,5818090,396644,5824313
6. https://www.morgenpost.de/bezirke/pankow/article232525871/Prenzlauer-Berg-Hufelandstrasse-wird-zur-Fahrradstrasse-Hufelandstrasse-wird-Fahrradstrasse.html
7. https://www.prokiez.de/
8. https://www.berlin.de/sen/uvk/en/traffic/transport-policy/berlin-mobility-act/
9. https://www.prokiez.de/mitmachen/
10. https://www.fuss-ev.de/
11. https://www.hrw.org/news/2021/07/01/germany-inaction-heat-plans-threatens-health
12. Li, X. L. (2019). Urban heat island impacts on building energy consumption: a review of approaches and findings. Elsevier, 1–43. https://www.sciencedirect.com/science/article/pii/S0360544219303895
13. https://www.bmu.de/en/topics/water-resources-waste/water-management/policy-goals-and-instruments/water-protection-policy-in-germany
14. https://www.hcu-hamburg.de/research/forschungsgruppen/reap/reap-projekte/bluegreenstreets/
15. Jekel and Sieker. (2010). Technical University of Berlin Dept. of Water Quality Control, Rainwater management for urban drainage, groundwater recharge and storage. https://www.hmw.tu-berlin.de/fileadmin/i41_hmw/12_DAAD_Rainwater-Jekel-Chile2010.pdf
16. Senate Department for Urban Development and the Environment and Chamber of Commerce and Industry of Berlin. (2014). Business in Berlin Supports Biodiversity Recommendations for Action – A Guide. https://www.berlin.de/sen/uvk/_assets/natur-gruen/biologische-vielfalt/publikationen/leitfaden_biologischevielfalt_englisch.pdf
17. https://www.museumfuernaturkunde.berlin/en/science/research/society-and-nature/biodiversity-policy-lab
18. Parris. (2018). The seven lamps of planning for biodiversity in the city. Cities. Published. https://doi.org/10.1016/j.cities.2018.06.007