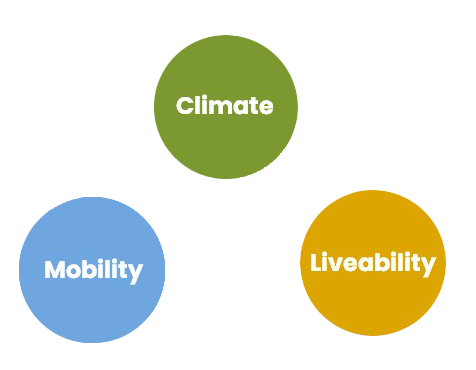 Scientific research & dialogue to plan
Projects Aiming at Health First!
Urban associated diseases – such as allergies, heat-related illnesses, mental diseases, some cancers, lung and heart affections – are highly linked to building indoor air and light quality, neighborhood environments, and local climate.
The way we design our buildings and urban neighborhoods can stop or accelerate the development of these diseases.
BHL helps planners, architects, and designers create health-centred projects. Together we aim at improving the wellbeing and health of people through salutogenic building designs, restorative neighborhoods and regenerative urban green & blue.
Gathering Evidence to Create
At BHL, we gather evidence to create buildings and urban spaces that help battle diseases and mitigate the impacts of climate. 
Our research services assist decision-makers and their teams
Prioritize user needs and resources 

to develop projects that target specific problems efficiently.

Define transdisciplinary workplans

that

align interdepartmental goals, streamlining processes that save money and time.
BHL Interdepartmental Walkability workshop for the City of Groningen. November 2019
to gather evidence and develop a strategy
Urban Health at BHL, is about bringing together knowledge from public health, urban planning & design, and architecture to improve the health of people and the environment.
With validated methods and tools, we investigate the following main factors to identify the most relevant health issues and vulnerable groups at risk:
• Population health status, trends, and services
• Local urban climate and environment
• Neighbourhood infrastructure for mobility and liveability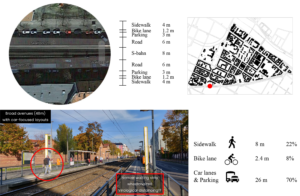 BHL mobility analysis for slower groups
At a specific site, all the information and data available on urban health is reviewed or collected by us if necessary. The aim is to determine how the urban neighbourhood environment is performing to support the health and well-being of its residents.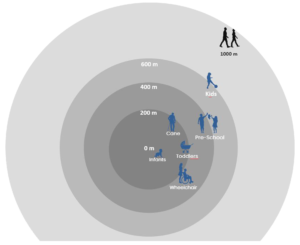 BHL 10 min walk diagram for inclusive designs
We establish a dialogue with the project's most relevant actors and stakeholders. The aim is to collect first-hand experiences that complete the picture and together define the project's vision, strategy and workplan.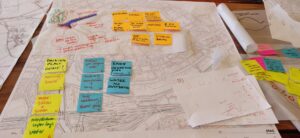 BHL workshop to define 10-min pedestrian loops
Stakeholder activation and engagement is crucial to ensure the completion and quality of a project.
We assist stakeholders and professionals throughout the project development from concept to creation. 
• Citizen organizations can signup with us to kickstart and follow-up all development steps of health-centered projects
• Specialists can easily visualize problems and propose solutions at any phase
• Urban scientists can apply their research to co-work with planners and designers
• Planning officers and authorities can monitor the development process to make informed and timely decisions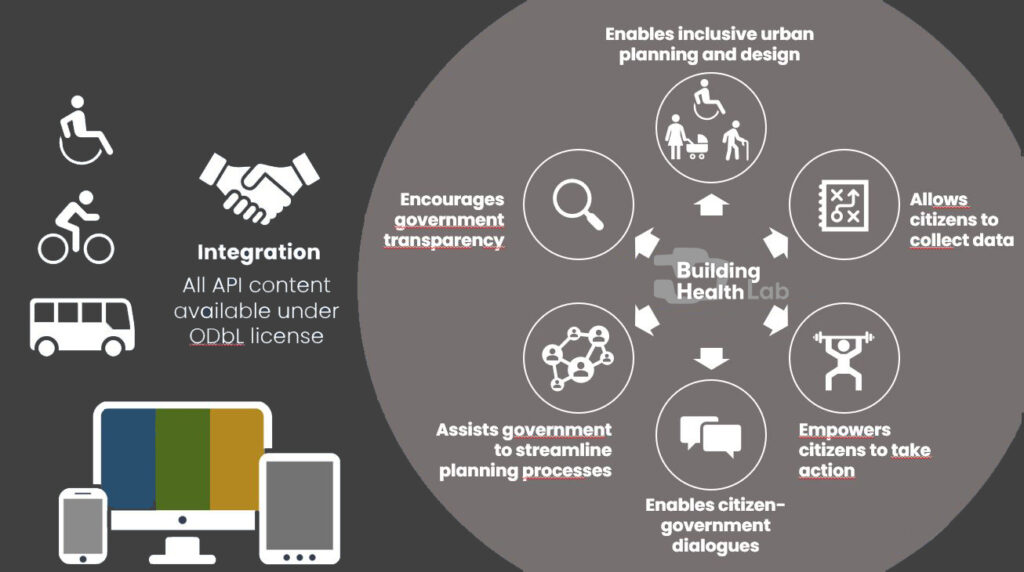 • Architecture / Engineering

○ Healthy Urban Planning
○ Salutogenic Building Design
○ Green integrations for Energy Optimization
○ Basic Studies Review
○ Planning & Design Quality Control
○ Strategic Procurement
○ Provider Warranty Integration
○ Project Closure